USSCF Announces New Legal Fund
The USSC Foundation announces the reformation of the USSCF Sign Defense Fund (formerly the LDF Legal Defense Fund). The new Sign Defense Fund is designed to help sign companies and sign owners combat defective and unconstitutional local sign zoning ordinances.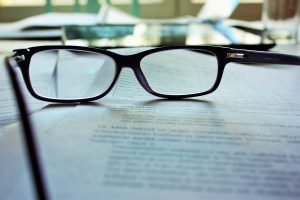 While much attention has been given to the US Supreme Court case in Reed v Gilbert (2015) involving signs, decisions about on-premise signs are made on a daily basis in all parts of the US, with little or no legal oversight. The Foundation aims to advocate at the local level by assisting with worthy legal challenges and appeals.
Goal: to fund sign applications and appeals that face regulatory challenges due to deficient or unconstitutional sign zoning rules
How it works: Sign applicants and/or sign companies apply to the USSCF for a grant to be used in requesting special zoning relief or challenging a local sign code. Applicants don't have to be a sign company, but they must be a USSC Foundation Supporting Member. It's easy to join and very affordable.
Grants will range from $1,000 to $5,000. An application for a grant does not guarantee acceptance; USSCF reserves the right to participate in any application or appeal in the form of advice and consultation from the USSCF.
Best cases: although the Foundation will seriously entertain all requests for a grant, the Foundation is especially interested in hearing about sign codes, cases and applications that involve content control and content discrimination.
3 years after the US Supreme Court decision in Reed v Gilbert, many local jurisdictions still have not reviewed their sign codes to insure content neutrality. Examples of cases/applications that may involve Reed principles include: a code where certain content on signs in banned or restricted (telephone numbers, web addresses, etc); within the same zone, a code that treats various uses or speakers differently or not consistently (for instance, a church is allowed more or less sign area than another type of use within the same zone); a ban in electronic signs or a ban on certain content on electronic signs.
Supporting USSCF Members: this program is a prime example of how the Foundation puts Supporting Member dues to work, for their benefit as well as the good of the sign industry.
To download the Sign Defense Fund application, click here.