USSC Foundation Releases New Sign Height Study & Standards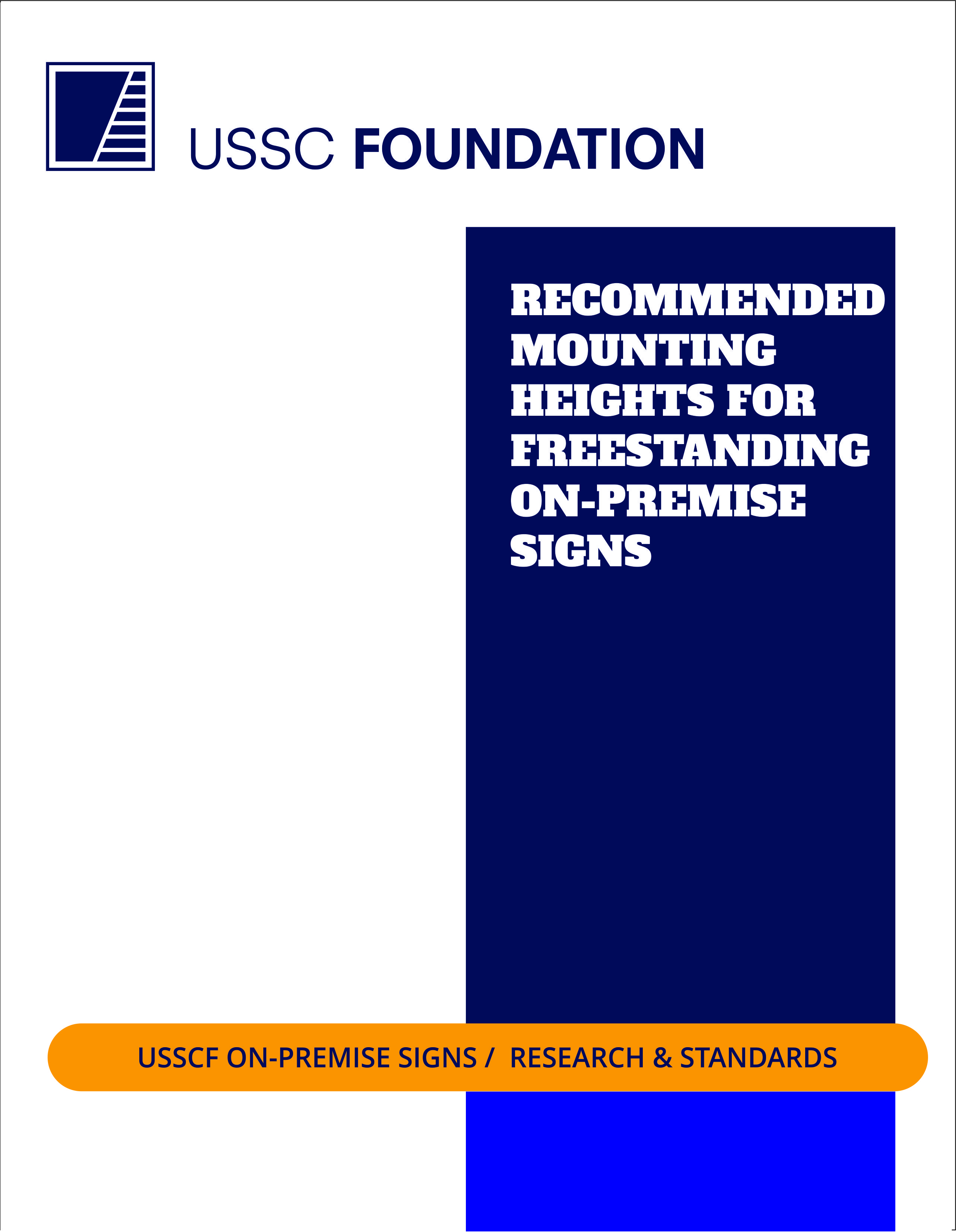 The USSC Foundation announces the publication of a new study on freestanding sign height titled Recommended Mounting Heights for Freestanding On-Premise Signs, Philip M. Garvey and M. Jennifer Klena, Garvey & Associates (2018). This research was funded by the USSC Foundation and in part by Foundation for the Advancement of the Sign Industry (FASI), New Port Richey, FL. The report can be found on this website under: Resources – Research Library or by clicking the button below.
In addition, the authors of the new study have a created an easy-to-use Sign Height Calculator, based on the findings of the new report; you can find the calculator at www.garveyandassociates.com or by pressing -here-.
The new Garvey and Klena study presents a new way of looking at freestanding sign height based on science and the needs of the motorist, and a new way of determining the correct height. Instead of focusing on so-called "maximum sign height", the new USSCF research answers the more appropriate question: what distance from the ground to the bottom of the sign message is needed in order to make the entire sign message visible and legible for motorists- what is the Minimum Sign Height necessary, in other words.
The new Garvey and Associates research suggests a change in focus when dealing with freestanding sign height. Instead of regulating "maximum sign height", sign regulation should instead accommodate the minimum height necessary for messages on a freestanding sign to be visible and legible for motorists. The focus will be: the distance from grade/ground level to the lowest portion of the sign message. And any arbitrary maximum height that may be in a code will need to accommodate adequate sign visibility and legibility.
The USSC Foundation Board of Directors believes this new study will assist sign companies, sign owners and municipalities in helping to bring science to sign design and regulation, and the new calculator is the first-of-its-kind in the sign industry. For further information or for questions, please contact the USSCF at 215.785.1922 or usscfoundation@usscfoundation.org.