USSC Foundation is an all-volunteer organization. The leadership and management of USSCF consists Board Members who have a passion for serving the on-premise sign industry and insuring that sign research can be conducted far into the future.
All Board Members have a sign background. Each of them understands the daily rigors of running a sign business.  They know what it's like to work with customers, create pleasing sign designs, confront the hurdles of local zoning and permitting, and meet a payroll.
The mission of the USSC Foundation's Board of Directors is to represent the on-premise sign industry. And they are ideally suited to bring solutions to sign company owners looking for a resource to help them solve their challenges.
Objective research is the key to creating a useful dialog with architects, urban planners, developers, designers, local municipalities and sign owners.
At the same time
While being respectful of the past
Work to enhance the industry
through research and education
To create a positive future for
the on-premise sign industry
To help sign companies
And suppliers, dealers
Collaborating with communities in a positive fashion helps improve the industry overall along with helping businesses to thrive and create urban areas that are safe to navigate. Therefore, the USSCF works with other professional organizations such as the American Planners Association, Underwriters Laboratories, and SEGD.
Wendy Kern, Bartush Signs
302 N. Washington St.
Orwigsburg, PA 17961
(570) 366-2311
FAX (570) 366-8976
wkern@bartush.com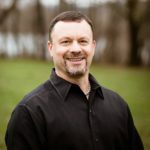 Max Aronow, SMI Sign Systems, Inc.
3903 Cornell Place
Frederick, MD 21703
(301) 468-1132
FAX (301) 230-9048
max@smisigns.com
Rick Crawford, Mercer Sign Consultants
538 North Street
Doylestown, PA 18901
(215) 345-1481
FAX (215) 345-1481
rcmercer@verizon.net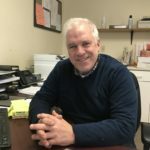 Neal Wilcox, Empire State Signs
317 Wheeler St.
Tonawanda, NY 14150
(716) 213-0797
FAX (716) 213-0798
neal@empirestatesigns.net
The Sign Exchange 2022 has been canceled.
The USSC Foundation Board has decided, for a variety of reasons, it is in the best interests of all to cancel the Sign Exchange for 2022.
We wish to thank all loyal Exhibitors and Supporting Members for their participation, and look forward to new opportunities in 2023.
Stay in touch with the USSC Foundation for updates on sign industry happenings, like our annual convention, The Sign Exchange.
USSC FOUNDATION COPYRIGHT 2023
SITEMAP  |  PRIVACY  |  TERMS & CONDITIONS